R&D Platform
We have Beijing Key Laboratory of liquid crystal material analysis and application technology and Beijing Engineering Laboratory of thin film transistor liquid crystal material technology, and invite key universities and industry experts to form an academic committee. It has established research and development platforms for research institutes and testing centers in all directions, concentrated on making materials and seeking high-quality products , so as to realize the transformation from imitation to innovation, follower to leader.

Innovation Capabilities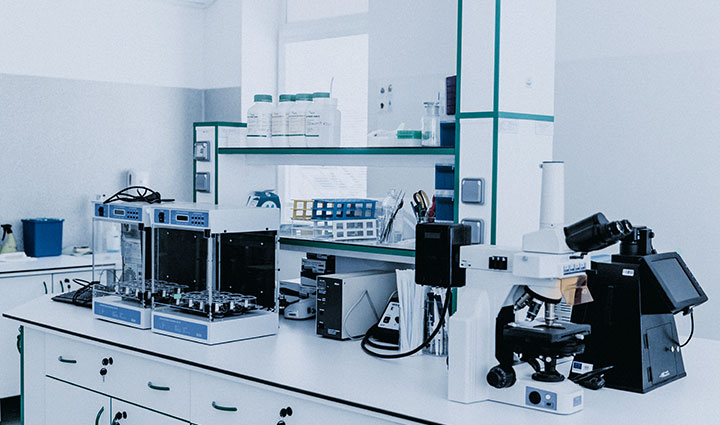 We have core advanced technologies such as liquid crystal molecular simulation and design, low-temperature reaction, new catalyst coupling reaction, short-range molecular distillation, high vacuum distillation, high vacuum distillation, trace impurity analysis and control, mixed liquid crystal formula development and panel residual image analysis and measurement. At the same time, we are equipped with world-class advanced analysis and detection equipment such as SEM, ICP-MS, Q-TOF LC-MS.
At present, there are more than 80 R & D personnel, and experts from Japan and South Korea have been introduced.Through the tutorial system and subject assessment system, excellent talents are selected to further study in Institutions of higher learning, and domestic experts are regularly invited to carry out professional guidance and other training modes, creating a scientific research team with strong innovation ability and high professional quality.
R&D Investment
R & D investment is the foundation of innovation. Research and development expenses are included in the annual budget. In recent five years, the company's research and development expenses have accounted for more than 5% of sales revenue, with an annual increase of more than 30%. Sufficient scientific research funds have laid a good foundation for introducing talents, promoting the development of new products and the smooth implementation of various scientific and technological projects.
R&D expenses in sales revenue

Annual growth
R&D Achievements
We have developed a variety of liquid crystal material products, and have achieved industrialization, supporting the downstream backbone enterprises of the industry, improving the industrial chain in the domestic liquid crystal field and driving the development of related industries. We have published 9 scientific and technological papers in core journals, and presided over the formulation of 4 national standards.
At present, the laboratory has completed and undertaken more than 10 national projects. We have won third prize in Beijing Science and technology award, first prize in Fangshan District Science and Technology award, 2 awards in the development of National Key New Products, one New Technology and New Products of Beijing, 1 New Technology and New Products award in Zhongguancun National Independent Innovation Demonstration Zone, 3 gold prizes in exhibits of China International New Material Industry Expo, and 2 Excellent Products prize of China International High and New Technology Achievement fair.
Papers published in core journals

Formulate national standards
Research & Collaboration
The comprehensive sets of advanced instruments in our laboratories provide a perfect testing and researching platform for universities and research institutes across the country and on an international level in the development of new liquid crystal materials: such institutes include Beijing Seneva, Peking University, Largan Precision Co. from Taiwan, Dongjin Semi Chem from South Korea, etc.
• Researched a topic from a series of studies led by Peking University;
• Development of high-efficiency OLED luminescent materials with Beijing BOE and Xiahe Technology;
• Regularly invite experts in the field to give lectures and share experiences about research and development materials;
• Extensive technical communications and cooperations with Beijing University of Chemical Technology, Northeastern University and Dalian University of Technology;
• Established practice bases with colleges such as Beijing University of Science and Technology, Yanjing Institute of Technology, etc.